Last Updated on October 14, 2022 by hassan abbas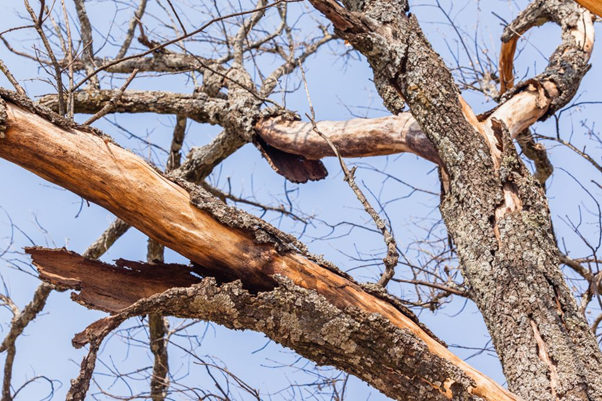 Do you have a live oak tree in your yard? But unfortunately, you are noticing that it is dying with time. If this is the case, then finding Oak Tree protectionwill be a great idea as the professionals will come to your property to inspect the dying tree and, after that, do the necessary steps to save it.
Oaktree is one of the famous trees which are grown in most of the yards and landscapes. This tree is valued for its longevity, outstanding wood, and also for strength properties. However, this wonderful tree easily adapts to the suburban yard, the forest, and oak parks of inner cities. Moreover, there are several varieties of oak trees that you can see when you get out of your home.
It is true that oak trees are really hard and can easily withstand a lot of various climatic conditions. Still, some of these conditions fatally affect the tree branches, and in most cases, the tree eventually dies.
Symptoms of dying oak tree
If the oak tree in your yard is dying, you can recognize those signs very easily by poor growing conditions like dead branches and infested leaves. In this situation, you have to give quick treatment to save the tree and encourage healthy growth by applying various methods. Some of the symptoms of dying oak tree according to Oak Tree protection: –
Dead portions of the tree are called cankers, and it usually forms when fungi or bacteria infect the tree from any open wound.
Poor structure of the tree
If the tree is healthy, it will grow straight. But if a tree is tilting, it is a matter of concern.
Do you own a tree whose branches look like it can fall anytime, then it has poor joints or weak joints?
This problem causes dying trees from inside out. It often begins from the tree's trunk, and it is only visible when it comes out from the bark.
If you own a tree that grows too fast, but its branches can be easily breakable, the tree suffers from the deadwood.
How to save a dying tree?
As you come to know the symptoms of dying oak trees and how to identify those signs. Now it's time to save the oak tree. However, you can choose to allow the oak tree to die if you don't have any use of it; for example, it's too old, or it may cause any harm.
If not, follow the below steps to save the dying oak tree: –
Cut off dying or sick branches
If you prune or cut off unhealthy branches, it is prudent to save a dying oak tree. This method of saving a tree mainly targets poor structure, weak joints, and deadwood.
The symptoms of dying oak tree symptoms are visible. That's why pruning the tree is one of the effective methods to stop the spreading of disease. Moreover, you need to go for different pruning methods for each part of the tree so that the disease can be stopped.
Remember, to prevent re-infection, you must clean, sharpen, and sterilize the pruning equipment after you have done your work.
Correct the problem of moisture
If you are overwatering the tree, it can cause considerable issues, especially to the younger trees. However, it is true that old trees can easily withstand excessive water and also prolonged dryness, but not younger ones. Apart from that, overwatering can also lead to tree decay.
However, to correct the tree's moisture, you have to drain the water away from the tree and expose the tree to direct sunlight.
Avoid the use of excessive mulch.
The practice of mulch is fine up to some extent, but its overuse can harm the trees. That means excessive mulch around the tree can suffocate the tree roots. Moreover, the mulching material also prevents the tree roots from breathing properly.
In addition to that, it also causes trunk and tree roots to rot, which easily attracts bacteria, fungi, and insects.
Spray diseased areas with Fungicide
If the tree is affected by fungal diseases that can permeate leaves and large branches, the trunk cannot be saved from pruning. That means you have to spray anti-fungal spray to save the oak tree. But make sure you will only use the spray according to the product label.
Moreover, take precautions while spraying the tree with anti-fungal spray like wearing gloves, masks, goggles, and also keeping the kids and pets away while spraying the insecticide.
If your oak tree is attacked by some disease, it's a perfect time to make the tree healthy again. For this, use goof quality fertilizer and use it according to the product label so that the tree will heal from sickness.
The bottom line
An oak tree is also like the other tree and another living organism that has the ability to fight diseases and remain strong. But sometimes, its immunity fails, and it needs some help to remain strong.
Being a strong tree, it also poses a threat to the surrounding areas, especially when it is near the house or the road. So, if you notice the tree is dying, save it as human life is valuable. For more information, find Oak Tree protectioncompanies.
I hope this post will help you to save oak trees!