Last Updated on December 1, 2022 by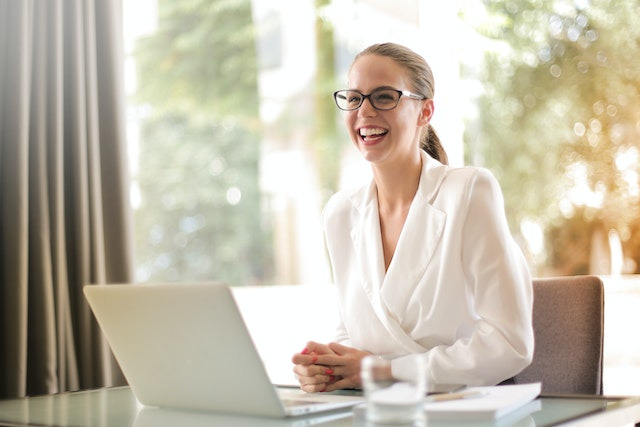 What are your thoughts on your career? Are you happy with what you do day in and day out? If not, it's time to start thinking about making a change. In 2023, plenty of great opportunities will be available for those looking to start their dream career. Here's how you can get starting on working toward your dream career.
1. Discover What You Want To Do
It can take effort to discover what you want to do with your life. But it's vital to take the time to discover what your passions are and what sorts of careers would suit you best. There are ways you can go about this. First, think about what subjects you enjoyed most in school. What topics did you find yourself gravitating towards?
You can also consider what sort of work makes you happy and fulfilled. Do you enjoy working with people or behind the scenes? Once you have a great idea of the type of work that suits you, you can start looking into specific career options.
2. Research Your Options
Once you know what general area you'd like to pursue, it's time to start researching. Look into different career paths under that umbrella and see which interests you the most. Read up on job descriptions and requirements to know what to expect. And talk to people who are already operational in your field of interest. They can give you insights into the day-to-day reality of the job.
3. Get Started
You may wonder how to start your dream career in 2023. For example, to become a dental assistant, you must complete a dental assistant certification program. There are many ways to go about this, but the most important thing is getting started on your education or training.
This will give you a good chance of success when you start your career in 2023. Many different resources are available to help you find the right program. You can talk to your dentist, search online, or check with your local community college. Once you have found a program, you are interested in, research and ask plenty of questions. This way, you can be confident that you are receiving the best education possible and that you are prepared for your dream career in 2023.
4. Build Your Network
In today's competitive job market, networking is more important than ever. Start building your professional network by attending industry events and connecting with people who work in your chosen field. Attend meetups, join professional associations, and keep your LinkedIn profile up-to-date.
5. Get Experience Through Internships or Volunteer Work
Many careers require experience before you can be hired, so getting involved in internships or volunteer work is a great way to get started. These opportunities will allow you to learn more about the industry and develop the skills necessary for the job. Don't be terrified to ask for help from professionals in your field – they likely remember how difficult it was to get started.
6. Start Building Your Portfolio
You should start building your portfolio if you need more than experience and qualifications. This can include examples of your work, testimonials from past employers or clients, or awards you've won. Showing off your achievements will demonstrate that you can do the job and highlight your skills and experience.
7. Stay Motivated and Positive
Starting a new career can be challenging – sometimes, you feel overwhelmed or like you are giving up. But it's important to stay motivated and positive throughout the process. Surround yourself with constructive people who will support your dreams and encourage you when things get tough.
8. Stay Flexible and Open-Minded
Things change, and plans fall through – that's just a fact of life. The important thing is to stay flexible and open-minded. Avoid pivoting and trying something else if your original plan doesn't work out. Maybe your dream job will turn out to be different than you thought, or maybe you will take a different path to get there. As long as you remain focused and don't give up, you'll eventually achieve success.
Conclusion
Pursuing your dream career in 2023 requires dedication and hard work, but it's achievable with the right mindset and approach. Follow the tips above, and you'll be on your way to triumph. Just remember to stay motivated and positive, and you'll reach your goals in no time.