Last Updated on November 6, 2023 by david harnold
In today's fast-paced world, small outdoor spaces have become increasingly common, and many homeowners find themselves with limited room to enjoy the great outdoors. While having a compact garden or patio might seem restrictive, it's essential to make the most of what you have. Rattan furniture, with its unique qualities, is the perfect choice for small outdoor spaces, and here's why:
Space-Efficient Design: Rattan furniture is inherently lightweight and compact. Its slender and elegant designs help maximize your space without overwhelming it. You can easily fit a rattan dining set, sofa, or a couple of chairs even in the tightest of spaces.
Natural Aesthetics: Rattan's natural look and feel can blend seamlessly with any outdoor environment. Its neutral color and earthy texture make it an ideal choice for small spaces, creating an open and airy atmosphere. Rattan furniture doesn't visually clutter your area, helping it appear more extensive than it is.
Customization: Rattan furniture comes in various sizes and shapes, making it highly customizable to suit your small outdoor space. You can choose from small bistro sets, two-seater sofas, or compact dining tables, tailoring your furniture to your specific needs.
Versatility: Rattan garden furniture is versatile and can be used for various purposes. A rattan sofa can double as a lounge area, a dining set can serve as an al fresco dining spot, and a compact bistro set can provide a cozy corner for morning coffee.
Low Maintenance: Rattan is known for its durability and resistance to the elements. With minimal maintenance, it can withstand exposure to sunlight and occasional rain, making it an excellent choice for small spaces where storage might be limited.
Stackable and Foldable Options: Some rattan furniture pieces are designed to be stackable or foldable. This feature is a game-changer for small spaces, as it allows you to store extra chairs or tables easily when not in use.
Light and Airy Aesthetic: Rattan's airy and open design patterns allow light to pass through, making your small space appear more spacious and inviting.
Comfortable Seating: Rattan furniture is renowned for its comfort. Cushions and pillows can be added for extra coziness, ensuring you have a comfortable outdoor retreat in your small space.
Affordable Options: Rattan garden furniture comes in a wide price range, making it suitable for various budgets. There are affordable rattan options that won't break the bank, so you can enjoy quality outdoor furniture without overspending.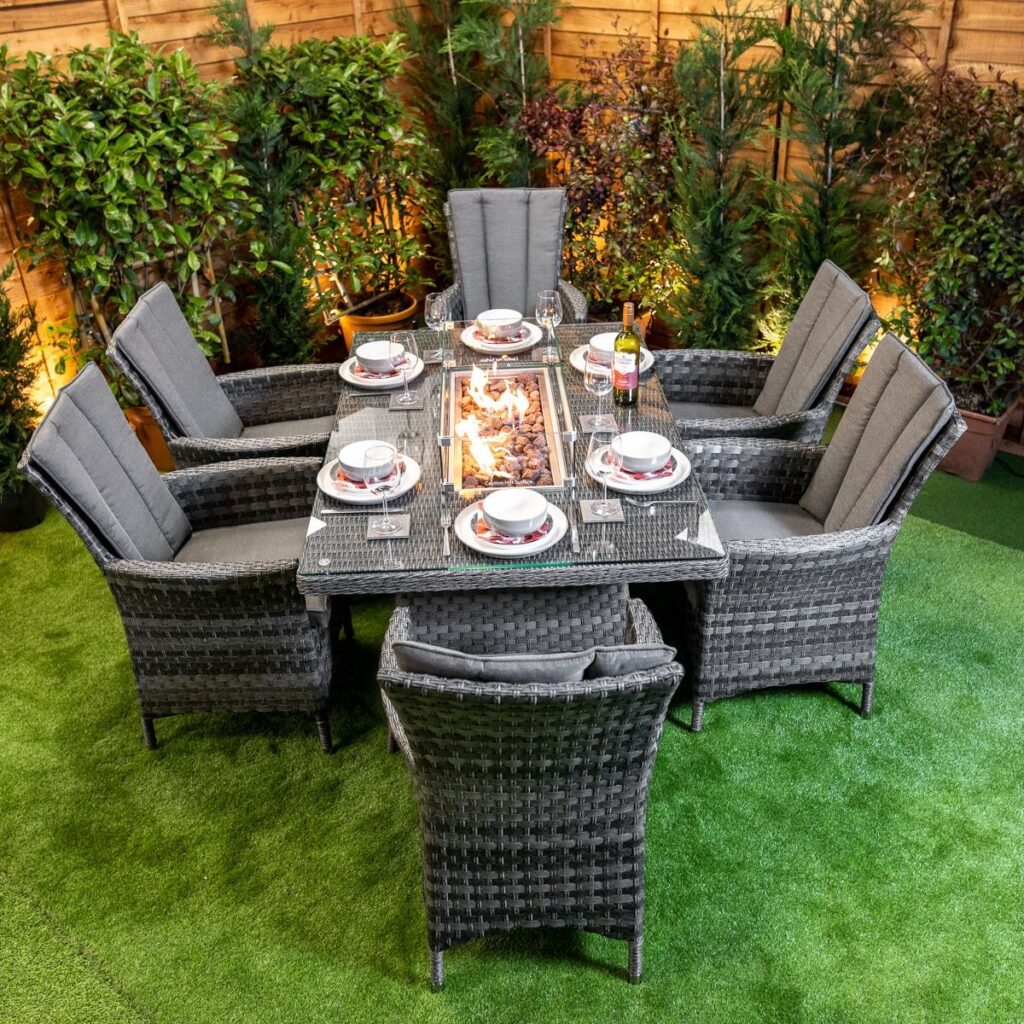 In conclusion, rattan garden furniture is the perfect choice for small outdoor spaces. Its space-efficient design, natural aesthetics, and versatility make it an excellent investment. Whether you have a tiny balcony, a compact patio, or a snug garden, rattan furniture can transform your space into a comfortable and inviting outdoor oasis.