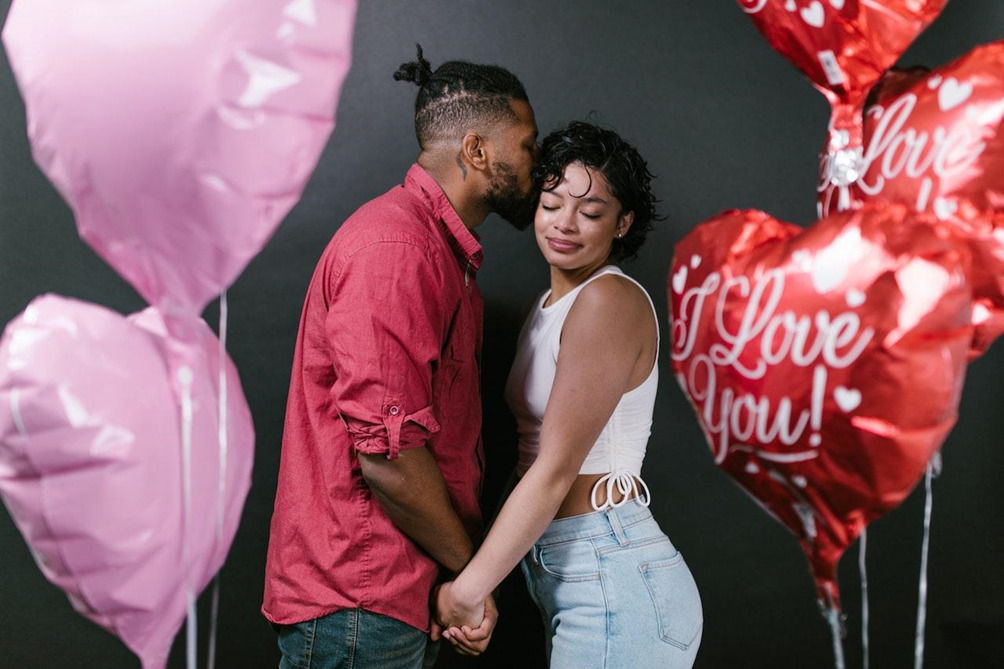 Love should be expressed every single day of the year, not only on the biggest holiday commemorating a blessed relationship between lovers. As Valentine's day represents a symbolic day when you can show your special someone how much you really care for him or her, you are bound to make it utterly romantic and genuine. What's more, this lovely February day actually gives you the chance to spark romance and do something memorable. And the best way to start is by selecting the best gift possible. Picking the right present signalizes how well you know your partner and their preferences. A gift that you find for your loved one will show how exactly you care, so choose wisely. Here are some of the top Valentine's gifts that would help you enlighten the romance.
Fine lingerie
The first thing on the list ought to be exquisite lingerie because you need to know a person to know what they wear under their clothes. If sexy, bald, red lingerie doesn't spark romance, hardly anything would. Victoria's Secret has extravagant lingerie choices, from cute baby dolls to various accessories such as makeup bags and pajamas. Choose only fine materials such as silk or cashmere, or go for 100% cotton. The best thing about choosing lingerie as a gift is that there are usually on sale during Valentine's day, so you could get good value for your money and buy a really practical and sparkly gift.
A bouquet of fresh blooms
Nothing can put a smile on a girl's face as a lavishing bouquet of fresh blooms. For centuries, flowers for Valentine's Day have been the best gift possible because they, first of all, look ravishing, and they indicate how much you really appreciate the person who stole your heart. Red and pink roses tend to be the best choice, but you can ask your florist to help you handcraft the best bouquet with the flowers your better half loves. Make sure you write a lovely note, saying how much you care or stating the time of your dinner date. Flowers could only be a starting gift for something more invigorating to come.
A box of exquisite chocolate
Nowadays, chocolate can come in numerous flavors, shapes, and sizes. Just like with flowers, chocolate is an absolute Valentine's gift, not because it's a classic, but because it's delicious and sweet. There are plenty of specialized chocolate parlors and homemade shops that make unique chocolate blends and flavors that would totally blow your mind. From mint, and hazelnut, to more extravagant flavors such as pistachio, marzipan, and sour liquor, no single person on the planet would reject such an amazing gift. Top up the box of chocolate with a bottle of Prosecco, and you have a perfect gift for Valentine's day.
Mellow but lush candles
Candles are utterly romantic. There's something about the scent of lavender or vanilla that can maximally spice up the romantic, especially at night. Social media and the web is full of handcraft candle shops, so you can nowadays find unimaginable scents that will blow your mind. The most romantic choices seem to be candles that have notes of bourbon, red-orange, palo santo, and even smoked incense. Lighting the candles isn't only romantic but it can help set the mood for something spicier or just make you feel more relaxed and soothing. Candles are usually packed in luxurious boxes, so you won't need to go the extra mile to choose a paper wrap.
Jewelry – an everlasting memorabilia
By finding the most dazzling jewelry pieces for Valentine's day you may even bring on some happy tears. Jewelry is a good choice if you have been dating for a longer period because it can be rather an expensive gift. If you were to select the best jewelry piece you create an everlasting symbol of affection with your valentine, so chose mindfully. Pendants are a good choice because you can inscribe your initials or some private message on them. Earrings are timeless as well but go for minimalist style so they can be worn on any occasion. If you have more money to spare, you can opt for a flabbergasting gemstone such as amber, moonstone, or jade.
A bottle of lush perfume
Unlike with scented candles, choosing a perfume is far more challenging, but way more personal and intimate. Perfume is one of the most ideal Valentine's day gifts because it shows that you wish to take things to a new level, plus that you know your partner's character and preferences. Take your time to choose the most elegant and sprucing bottle of perfume and don't settle with popular scents, but ask and try around different scents to see what would fit your valentine. Perfume represents both an opulent and fabulous way of expressing your gratitude and love towards your better half.
A primrose bottle of wine
Another "bottle" idea, but merely for the hedonists. Most people like wine, but it takes an expert to select a sensuous bottle. For centuries, wine has been an invitation to late-night staying and talking, hence being one of the most romantic Valentine's day choices. Any wine connoisseur will know the meaning and symbolism behind a good bottle, however, if you are not fond of wine but you wish to give it as a gift, ask somebody to explain to you the differences between Pinot Noir and Chardonnay. Wine is timeless and can sit in your cupboard for years, and decades and only mature to be even finer.
Unique and personalized artwork
This is something refreshing for new couples. For those who are yet to meet one another the "right" way, Valentine's day can be rather daunting and exciting at the same time. New couples make Valentine's day look and sound ultra-romantic, so the gift you should get ought to be cute. Preserve the moments you had with one another so far by making a photo collage in hear shape, and of course, frame it. You can make a heat collage as a foil-pressed artwork and have it framed in an interestingly patterned frame.
Enlighten things with a board game
In today's modern-day age, there are numerous board games for any occasion. If you wish to spark romance and go for something truly creative, get your valentine a cool board game. Anything from Scrabble to Backgammon will do the trick, but most Q&A cards about love, trust, and relationship are a better choice. Check out the fun Intimacy Deck cards with plenty of cards that would start (and spark) intimacy. Board games are fun for couples as they could play them together, or invite friends and host a game night.
Satin all the way
Satin is the type of material that screams spark all the way through. Choosing sating pajamas for your valentine will surely spice up the movie marathon. However, you can go for something completely unique when it comes to satin. Find a perfect satin pillowcase for worry-free sleep, or a satin sleep mask if your partner loves to travel. Have him or she carry you all through their adventures or bedroom for that matter. Satin makes people feel elegant and glamorous plus it perfectly fits the skin and it's easy to maintain.
An interesting book
If you thought a book would be the wrong gift for Valentine's day, you thought wrong. There are many ways a good book could spark romance between people. Instead of buying a New York Times bestseller, go for a riveting genre such as erotic fantasy or "enemies to lovers". Not only would this make a reader fall off their feet, but the books under those genres are usually easy to read and very attentive. This is an ideal gift for people who are keen on reading, but even if your valentine is not so fond of books, you can still get them a cookbook or a sweetheart crossword.
Fluff things up
Getting cozy under the blanket is for some people the recipe for a perfect Valentine's Day. If you are aiming to snuggle up with your lover, drink fine wine, and watch a romantic comedy this Valentine's Day, complement that plan with a comfy (or fluffy) gift. Choose a nice pair of cuddly slippers that have soft faux furs such as UGG Maxi Curly Shearling clogs, or a comfortable but luxurious bathroom. Another nifty idea is getting a soft plush pillow or a throw blanket. There are many deals on these items, try to find the right colored and patterned option that fits the occasion.
A sprucing concert tickets
In the end, if you honestly want to swoop your date off her feet, you ought to do something different and unforgettable. Getting theater tickets represents a fabulous way to show how much you are willing to put yourself into your relationship. On the other hand, if your valentine's favorite artist is coming to town in near future, you could get the tickets for the following concert and surprise her by taking her on an unforgettable date.
Choosing the top Valentine's gift can differ from person to person, however, the above-mentioned gifts are universal, and that's why they are extremely good.