Last Updated on November 28, 2022 by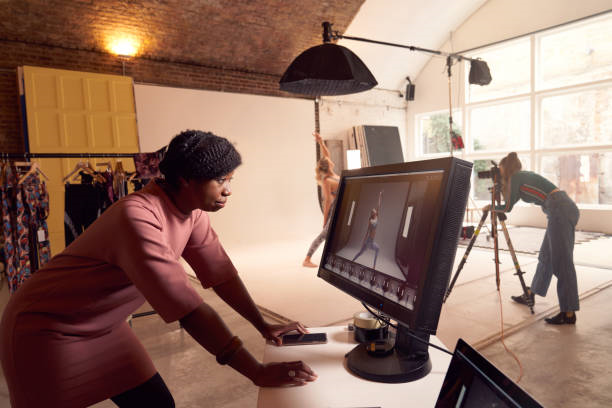 Corporate photography has been in business for many years; it is considered the best method of interaction between business products and customers. Also, it plays a fundamental role in a company's success and helps the entrepreneurs in many ways.
Photography is the crucial factor when it comes to reflecting a company's loyalty as well as professionalism. Corporate shots are used in company's magazine, brochures, magazines, newspaper, and billboards to express its tangible values. However, product photographs are the secret key to increasing organization's levels. Also, many firms now have an internal magazine, where pictures and reports of recent events are included. These pictures help reinforce employees' relations with their company and commit them to its progress; thus, they also help staff retention.
The development of digital media has been in a rage, giving intense importance to corporate headshot photographers in Bristol and many cities of the country. Generally, corporate photography is categorized into event photography and portrait photography. Event photography refers to capturing office meetings, seminars, conferences and parties. On the other hand, portrait photography is all about capturing headshots and formal poses of employees. You pursue any one or both of them to make a significant amount of money.
Here we have highlighted some tips that help you to click great corporate shots. Read on to revamp your photography skills and increase your customer base.
The first tip that you should keep in mind is to look like a perfect professional. You should look professional like white-collared corporate employees. It is important to note that several business events require "cocktail outfits," which includes putting on a tuxedo or 3-piece-suit for males and formal attire for females. So, buy or arrange them in advance and make sure your attire should be well ironed and tidy.
If possible, get some information about the location and search about the lighting arrangement before reaching the event. Ask your manager to visit the venue once before the event date; it will give him an idea about the photography. Always use high-quality cameras for high-resolution images. Do not use the camera flash unnecessarily, as it can steal the natural beauty of pics.
Take a battery pack along with you. A good battery pack not only reduces recycling time but also lasts for late hours.
Do the research and find out who is going to arrange the show. Ask the event manager to introduce you to senior organizers. Be attentive at the event and shoot the best as well as key moments from the party. Also, try to frame your photos in various ways and avoid capturing messy backgrounds.
Stay calm and normal! It is not required to stick to every individual in the event. In case anyone is busy doing something or engaged with someone, hold back for a while. Do not interrupt in between the conversation; approach people in a peaceful atmosphere; in this way, they will immediately observe you and even pose for the event. There is no need to ask everyone to look at the camera.
Try to avoid engaging in any conversation as it reflects disrespect as well as makes guests feel annoyed. It is considered an inappropriate act; avoid it. Don't give your opinion until someone asks you. Aside from this, focus on taking group shots and ensure that sufficient light falls on the subject. Direct the people to come together when taking group shots and crack a nice joke to bring a smile on their faces. Take ample pictures and select the best one for a cover photo.
Wrapping Up-:
Corporate photography has become a crucial part of the advertising and marketing business in this digital world. It is impossible to make a robust brand image without eye-catching shots and entice prospective buyers.
Hope you liked the article and follow the above tips to get great corporate shots.